If you are on a budget, consider making string lights a decor priority.   Lighting plays such a huge role in setting the atmosphere of an event, and string lights are a relatively inexpensive way to really make a space special. For a few hundred bucks (or less, if you just want to do twinkle lights), you can transform a tent, a ballroom, or a barn with string lights.  We have several types of string lights available for rent, from our 2 inch clear globe lights, to standard twinkle lights, as well as our newest rental lights – suspended bulb cafe lights.
In the Kansas City and Chicago areas, we also do lighting installation for events, including delivery, hanging of lights, and take down – contact us for a quote!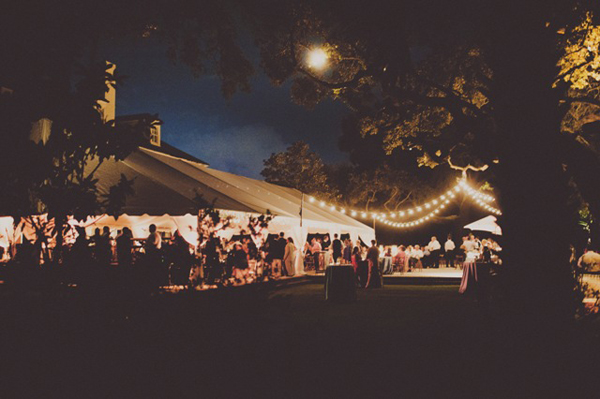 image source: Southern Weddings
image source: Birds of a Feather Photo
image source: Style Me Pretty
image source: Apple Brides
image source: Alexan Events
image source: Style Me Pretty
Each week(ish) I will be bringing you images from around the web that are focused on items you can rent from Ultrapom. I hope they demonstrate how Ultrapom can help you get the current trends for less!  
– Carolyn