Marquee letter signs are something I have been itching to add to our inventory, but have not had a request for yet!  So I thought I would do an inspiration post to put it out to the world.  I love the look of these signs, and think they would make a great addition to our  rental collection. I think my favorite is the ampersand (the & symbol).  I want to do a giant one, maybe 4 or 5 ft tall.  It would look awesome in photos! But really, any marquee letters would be so fun to do!
image source: Behance, Tim Delger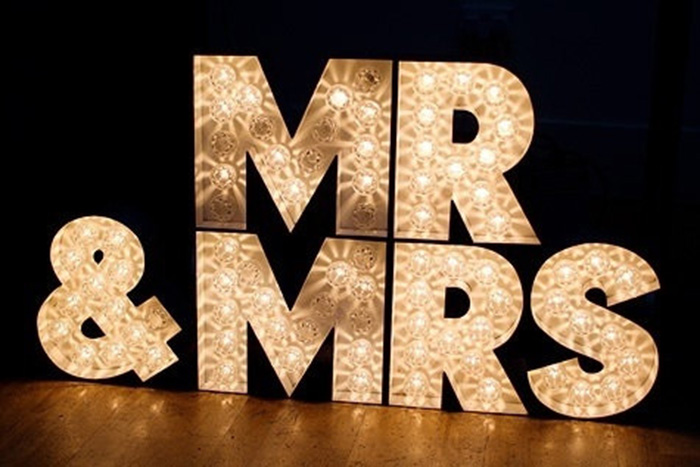 image source: Intimate Weddings
image source: Love My Dress
image source: Style Me Pretty
image source: Wedding Chicks
image source: One Wed
image source: Steel Petal Press
image source: The Well Appointed House
Each week(ish) I will be bringing you images from around the web that are focused on items you can rent from Ultrapom. I hope they demonstrate how Ultrapom can help you get the current trends for less!  
– Carolyn