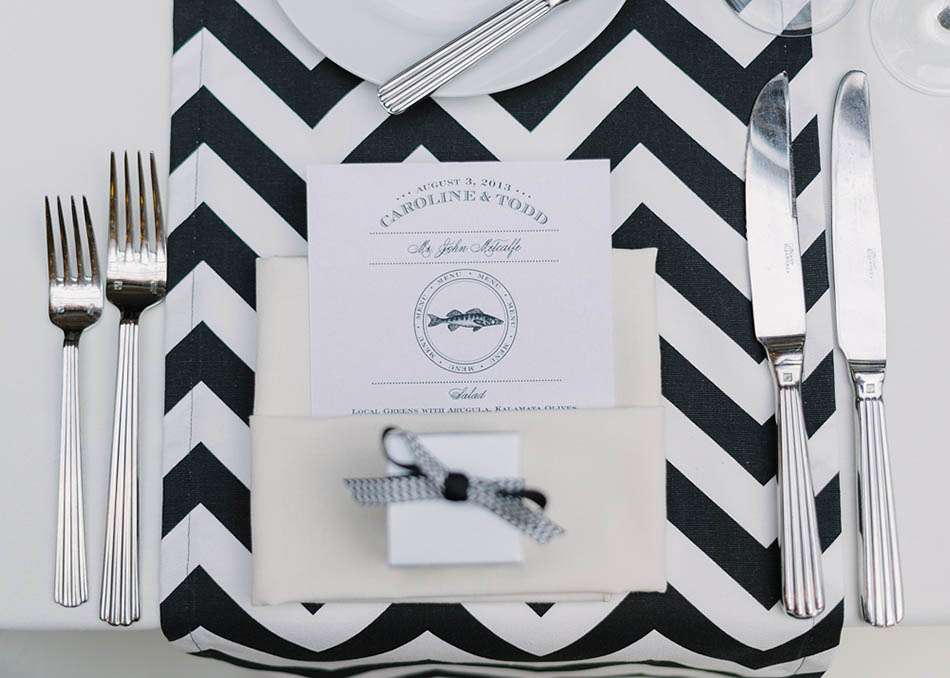 For Caroline and Todd's wedding at the Hyatt Arcade in downtown Cleveland, Caroline's mom contacted us about the possibility of doing place runners, instead of table runners.  If you are interested in place runners, contact us!
The place runners look fabulous with the purple floral arrangements by Grande Designs and the gold chiavari chairs. I love the modern print with a more classic overall look.
Hunter Photographic captured the everything beautifully.  Head over to their blog post to see more images!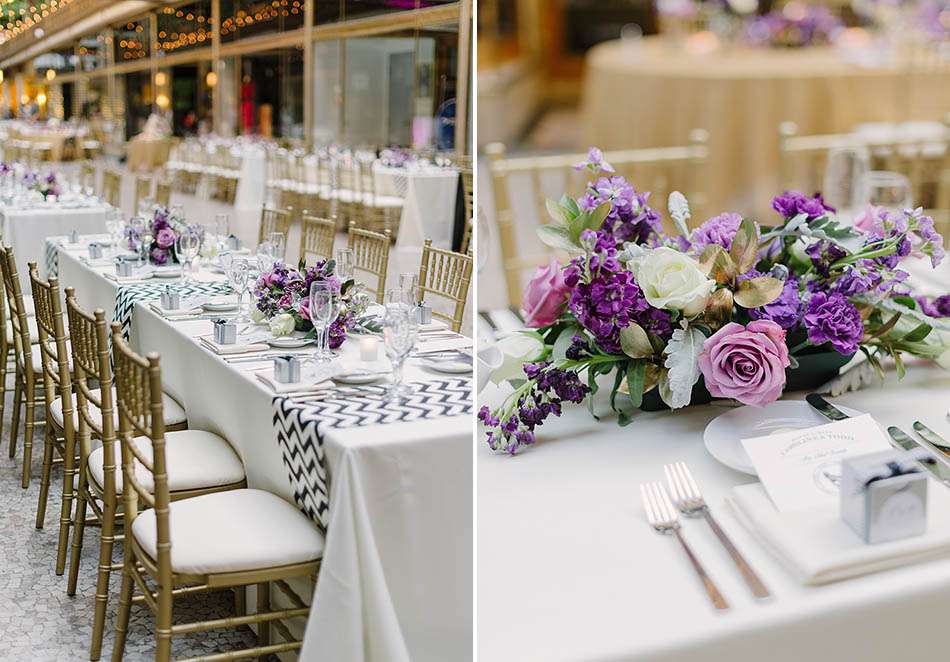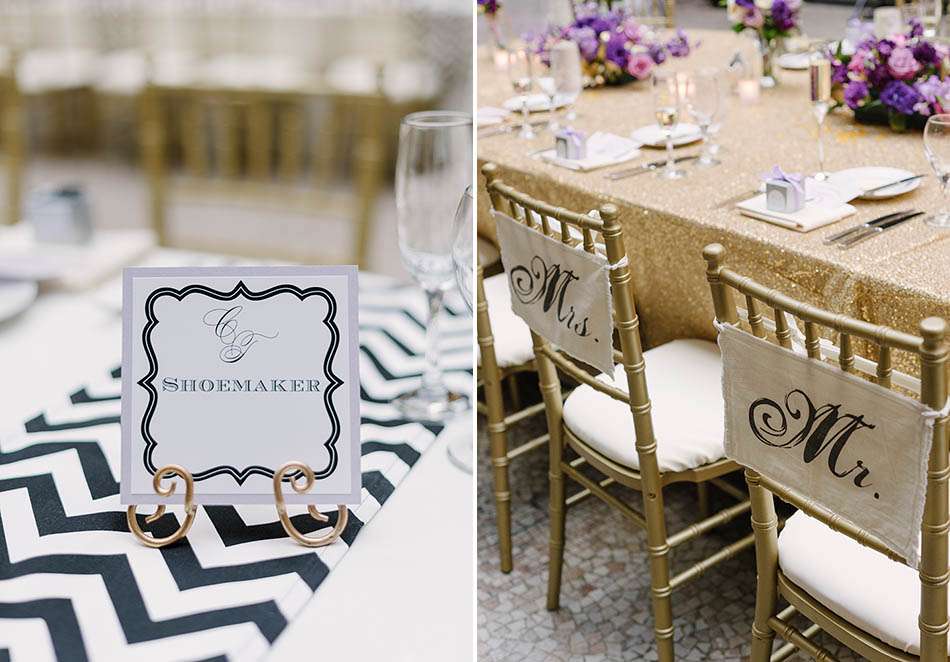 Congratulations, Caroline and Todd!
All photos by Hunter Photographic.
Featured Ultrapom rental items:
Zig Zag Place Runner – Black & White 11 x 60
Past clients who have rented items from Ultrapom: If you would like your event featured on our blog, contact us!  Email us photos that include Ultrapom rental items, as well as photos and text that tell the story of your special event. We would love to feature you!