image source: Green Wedding Shoes
String lights can really make the space. I have said it before, (and before), and will say it again: lighting makes such a huge impact on the atmosphere of a party, and string lights are the perfect way to get just the right level of light. String light installation has come a long way in the last few years, people are doing such creative things with them, especially with backdrops and over tables!
We have several styles of string lights available for rent, from Cafe Lights to Clear Mini Lights, with which you can do your own creative installation. Or, if you are in Kansas City, we are happy to come up with a great string light installation design for you and install it! Contact us for more information.
image source: Bungalow Classic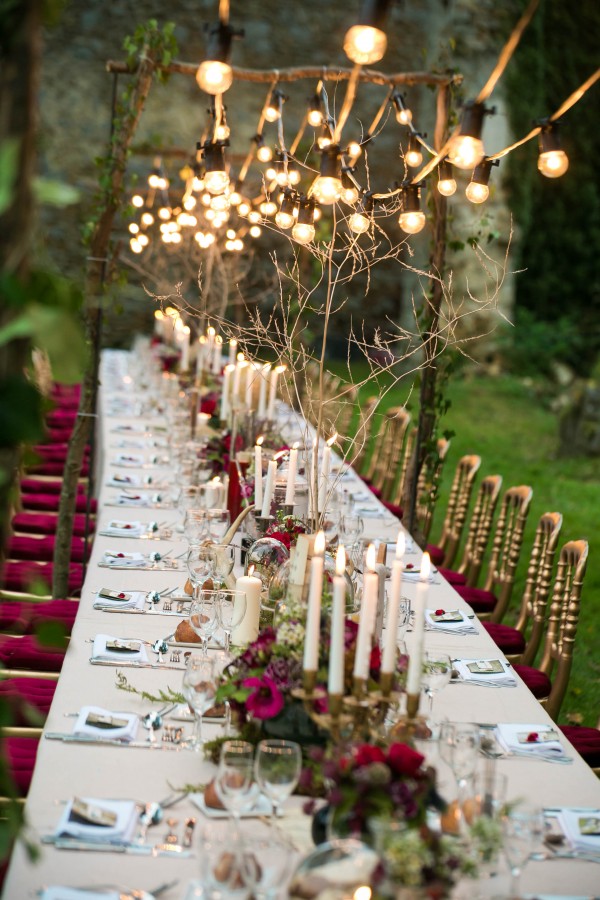 image source: Junebug Weddings
image source: Ruffled Blog
(2 in. Clear Globe String Lights)
image source: Style Me Pretty
image source: Weddbook
image source: Style Me Pretty
image source: Green Wedding Shoes
image source: 100 Layer Cake
image source: Flickr
image source: Ruffled Blog